Thank you for visiting our Central Market weather site.
Our intention is to accurately provide
visibility of current conditions at our store.
We also acknowledge this site is primarily for "weather nuts,"
so we like to keep it informative, educational
and entertaining with enough content to be interesting!
Accuracy and reliability are very important to us.
After much research, we have chosen
a Davis Vantage Pro2 weather station.
This station has operated without fail since August, 2006.
The data it provides is extremely accurate.
The computer interface software we use is
Virtual Weather Station by Ambient Weather.
The author of this popular software provides
constant updates and enhancements.
We have personally authored
and developed the actual website.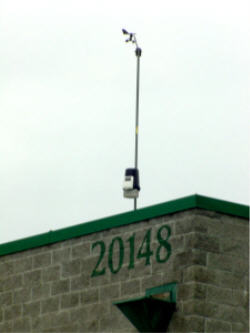 We enjoy hearing from our customers,
so please feel free to contact us at:
Contact Central Market Weather
While we have chosen a system that we feel is very accurate, it is important that we also provide the following disclaimer: This station is for entertainment purposes only and should not be used in decisions related to risk of life or property.